CBD : a brief overview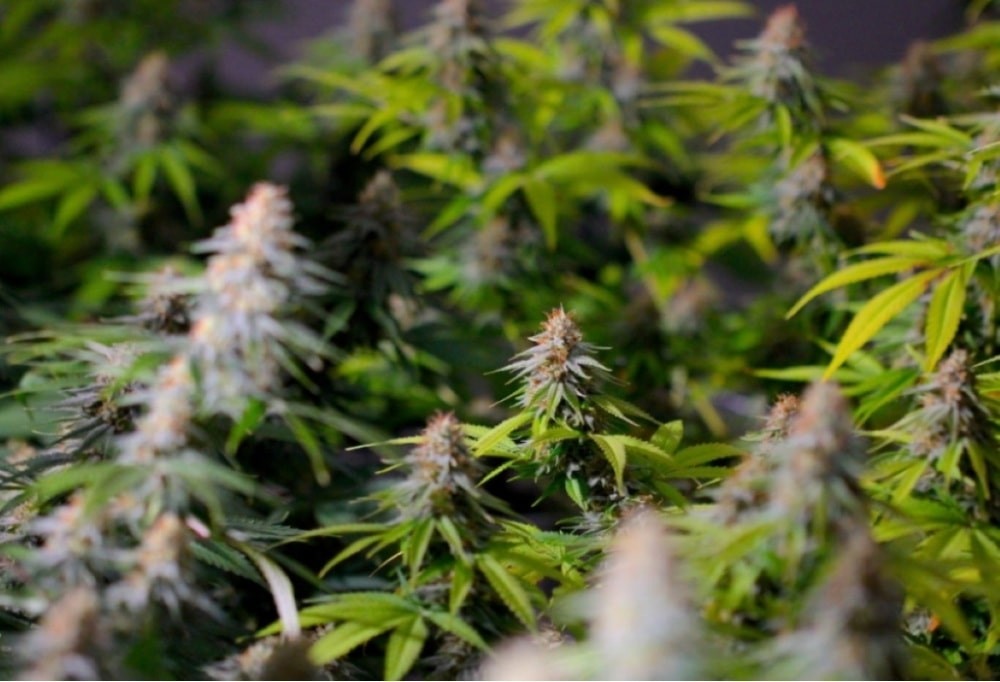 Have you heard conflicting stories about CBD and want to know more? We'll explain everything you need to know about CBD transparently and taboo free!
What is CBD?
CBD or cannabidiol is one of 120 cannabinoids (molecules) found in cannabis buds. Cannabis, or Cannabis sativa L. is a variety of plants belonging to the cannabaceae family. It is also called Panaceas, or "all-healing" in Latin. And yes, this ancient plant has always been known for its medicinal properties. Originally cultivated in equatorial regions, its seeds were exported for growth around the world. Among the myriad subspecies and varieties of this legendary plant, three emblematic varieties are worth mentioning:
1. Sativa or Industrial Hemp
As the most common variety in commerce and industry, Sativa is often called "hemp," a fashionable and less controversial word than "CBD"
2. Indica or Indian Hemp
Indica is known for its psychotropic effects which act directly on the nervous system without creating dependence or poisonous effects.
3. Ruderalis or Wild Hemp
Native to Eastern Europe and Central Asia, Ruderalis lives up to its name! This variety is adapted to the harshest environments and can be cultivated outdoors.
What are the benefits of CBD?
CBD has many benefits: it is anti-inflammatory, anti-redness, anti-itch, anti-ageing and a pain reliever, muscle relaxer and antioxidant.
Benefits for your wellbeing
Do you feel weak? Do you have decreased energy or motivation? Are your chronic pains (ex: muscle, joint) or periodic pains (ex: migraines, menstruation) always there? CBD acts naturally on the organism long-term by stimulating the CB2 receptors which are generally found on immune system cells. CBD can thus reduce inflammation, balance your immune system and protect you from oxidative stress.
Benefits for your sleeping pattern
Stress, athletic injuries, chronic pain and periodic pain (ex: migraines, menstruation) worsen your sleep or cause you to stay awake all night. By calming your mood and physical pain, CBD helps you feel better and thus fight insomnia. It is worth mentioning that CBD oil acts more rapidly than buds or pearls for getting to sleep fast. It takes less than 30 minutes to fall into the arms of Morpheus!
Benefits for chronic diseases
When consumed as a bud or in oil, CBD is also a powerful and natural pain reliever which treats the symptoms of chronic diseases such as multiple sclerosis, osteoarthritis, Parkinson's disease and many more.
Benefits for athletes
CBD is useful both before and after athletic events! The body of professional or amateur athletes is often put to a severe test. When consumed in oils, CBD acts as an anti-inflammatory and natural pain reliever to relive cramps, stiffness or muscle pain. When used in a balm, CBD demonstrates its rock solid effectiveness, especially for extreme sports practitioners. CBD: Reduces inflammation Relieves muscle and joint pains Rehydrates skin burnt after a fall Relaxes muscles Promotes better recovery after physical activity
Benefits for your skin
Like hemp oil, CBD oil is rich in essential fatty acids, omega 3, omega 6 and vitamin E. As such, it is a valuable addition to the world of beauty and cosmetics! It's a natural and effective ally for eliminating all the small imperfections, redness, scars and small wrinkles that bother you. As an added bonus, it is suitable for all skin types (normal, dry, oily or combination skin) and to skin prone to acne.
What is the difference between CBD and THC?
CBD and THC are two cannabinoids (molecules) that come from the same plant: cannabis. CBD and THC act differently on your metabolism. THC has a psychoactive effect, meaning that it acts on the brain, whereas CBD has a psychotropic (non-psychoactive) effect. In other words, it acts on the nervous system and thus has many benefits: it is anti-inflammatory, antioxidant, anti-redness, anti-itch, anti-ageing and a pain reliever and muscle relaxer.
Does CBD create dependence?
Apart from the fact that CBD is a natural molecule extracted from a plant and not a chemical substance, a 2017 report from the WHO (World Health Organization) will silence critics. According to this report, CBD is not recognized as a doping drug or a narcotic. With results like these, we can hence say that CBD is clean!
CBD is available in many forms
If CBD is new to you or if you have only tried one form of it, rest assured that there are several ways to consume it. CBD is most commonly available as follows:
✓ Dried CBD buds to be inhaled
✓ Liquid CBD oil which can be taken orally or applied on the skin, an infusion which can be taken orally or as e-liquids to be inhaled.
✓ Solid Evielab CBD pearls to be taken orally
What are the effects of CBD
CBD's relaxing, stimulating or soothing effects vary according to the concentration of pure CBD in a bud, oil, e-liquid, etc.
CBD produces effects of varying strength according to its concentration in each product. It is therefore recommended to read the directions carefully before use. The intensity of the effects depends on several factors: weight, height, sex, age, experience, state of health, etc.
How long does it take to feel the effects of CBD?
✓ 30 minutes to 1 hour for CBD buds.
✓ 30 minutes for CBD pearls.
✓ Under 30 minutes for CBD oils.
Natural CBD-based products offered by CBD420
Want to learn about CBD-based products offered by CBD420? Committed to the quality, traceability and development of CBD, we offer natural CBD-based products made in Switzerland. We offer all varieties of CBD-based products suited to your particular needs and experiences. We constantly innovate and reinvent ourselves in order to offer you products adapted to a new generation of consumers.
To discover our products, visit the Shop page (link to the "Shop" page) on our website.
In Same Category
Related by Tags
Comments
No comment at this time!
Leave your comment