Banana, Raspberry, Blueberry Milkshake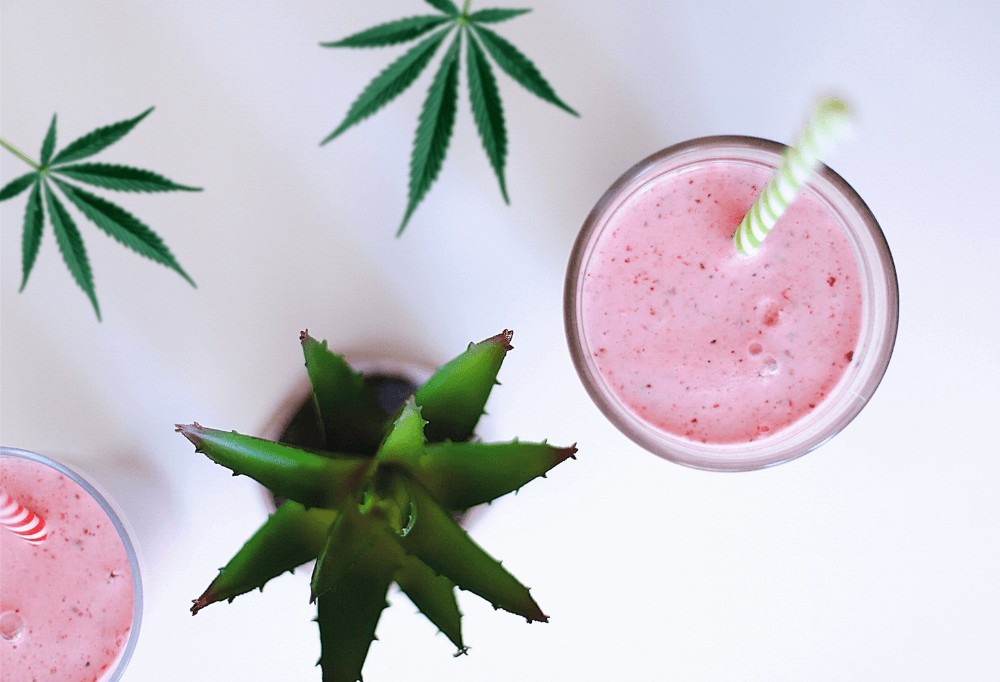 How about starting your day with a delicious blueberry, raspberry and banana CBD milkshake? Let´s face it, CBD oil has a pretty special taste. Considering that, we tried mixing it with fruit, and the result was simply delicious! Check out our recipe for a gourmet, vitamin milkshake to take your CBD oil therapy without puckering!
Ingredients for 1 large glass
- 8 blueberries
- 8 raspberries
- ½ banana
- 3 drops of CBD oil
- Rice and almond milk or cow´s milk (whichever you prefer!)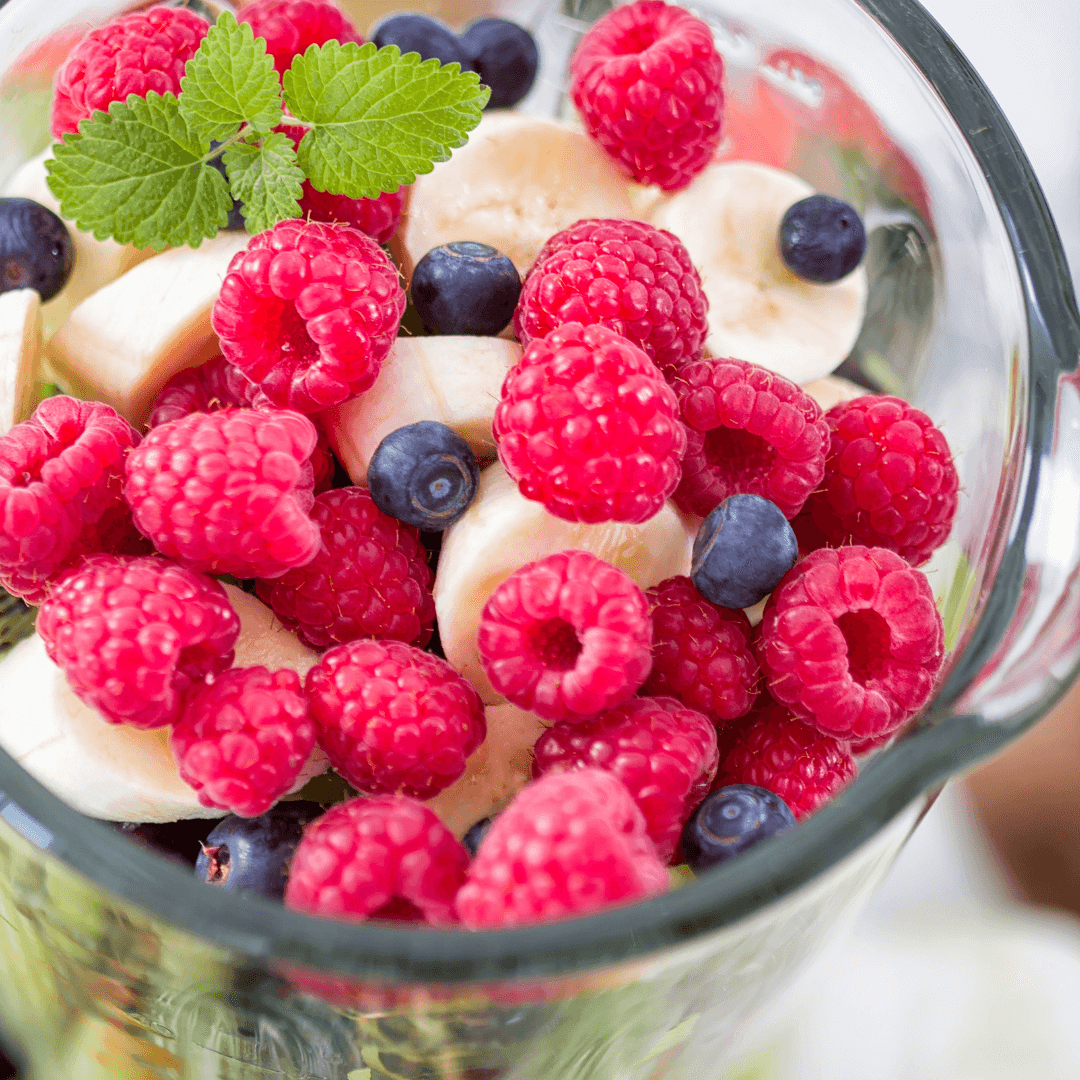 Easy blueberry, raspberry and banana milkshake recipe
Preparation time: 2 minutes
Utensils needed: just a blender!
1. Peel your banana and cut into segments. Place segments in blender.
2. Add pieces of blueberries and raspberries. Frozen berries also work very well!
3. Add milk (must cover ¾ of the fruit volume).
4. Add 3 drops of CBD oil.
5. Blend and serve!
Can I undergo CBD oil therapy?
Of course. CBD oil therapy is quite possible, especially when fatigued or stressed. It´s also recommended when you suffer chronic conditions such as osteoarthritis or skin conditions like eczema. Therapies usually last from 10 days to 1 month.
CBD can be consumed sublingually or rubbed on the skin. Remember that CBD can interact with certain medications, so you should talk to your doctor if you want to start CBD oil therapy.
CBD oil therapy lets you take advantage of its effects long term. Full-spectrum CBD oil effectively offers the relaxing, anti-inflammatory and pain-relieving effects you´re looking for.
However, how quickly it acts and for how long depends on the individual. We recommend that you keep increasing dosage until you find the quantity that works for you.
The benefits of CBD oil for your body
CBD oil taken sublingually offers the same properties as hemp infusion.
As an added bonus: CBD oil can be mixed in a drink, condiments or a fruit salad (some people have tried it in coffee, with mixed reviews!)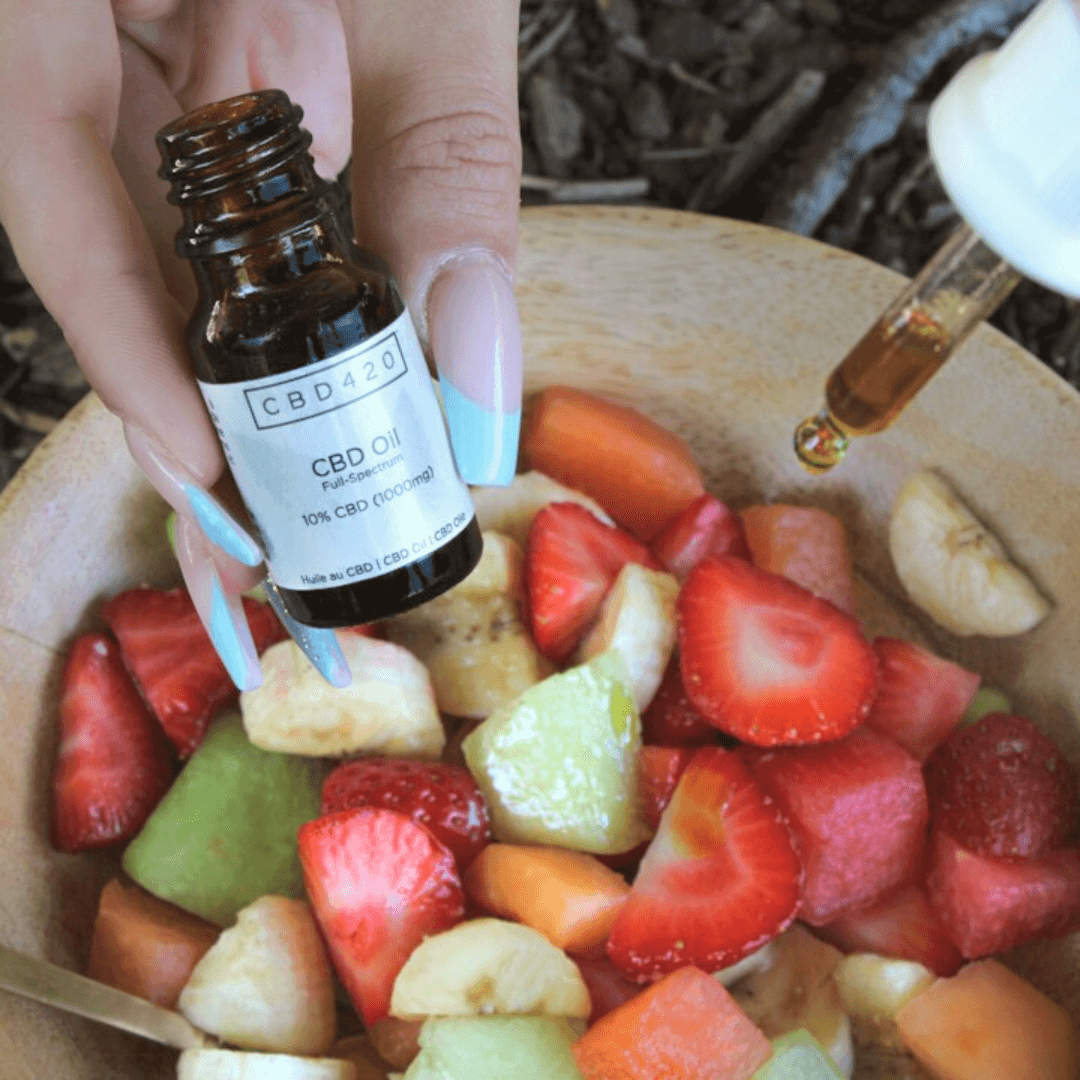 CBD oil has many advantages:
- It helps you be more "zen" and relax.
- It makes it easier for you to control your emotions.
- It relieves aches and pains (migraines, menstrual pain, joint and muscle pain, and much more).
- It lets you sleep better and avoid chronic insomnia.
- It hydrates your skin.
- It reduces rashes and relieves itching.
- It progressively removes skin blemishes and problems (acne, eczema, psoriasis…).
In short, CBD oil really does contribute to your wellbeing every day.
Did you like our recipe and want to make it? Try it out and leave us a comment to let us know what you think. :) And like always, feel free to share it with your friends and family.
In Same Category
Related by Tags
Comments
No comment at this time!
Leave your comment